The Dynascan R-10 are a pair of PMR-446 (unlicensed UHF) walkie talkies with 2 Jetfon MA010 microearphones in a carrying case. The transceivers include CTCSS, DCS codes, commercial FM radio reception, channel scanner, hands-free, transmission timer and battery saving function, among other outstanding features.
The Dynascan R-10 is an extra small free use transceiver that is very robust thanks to its aluminum chassis. This small walkie talkie does not require a license and therefore the user can communicate for free with the other PMR-446 walkies. You can choose between 8 channels to establish contact with another user. Thanks to its VOX function, it allows you to use the portable transceiver hands-free. It also has a USB socket for charging and the keyboard lock function. It is delivered within a practical and resistant carrying case.
The Dynascan R-10 are powered by a 3.7 volt lithium ion battery with a capacity of 1,100 milliamps. The Dynascan R-10 is one of the smallest devices on the market, with dimensions of 80 x 48 x 24 millimeters and weighs only 130 grams.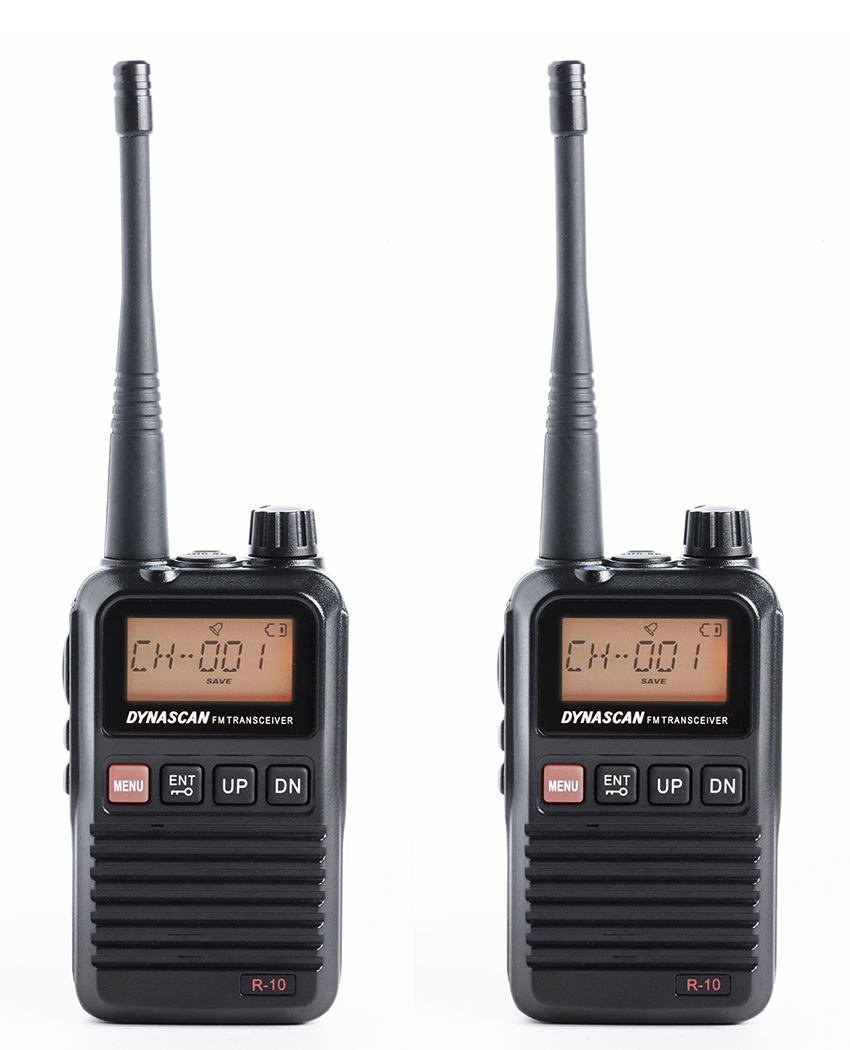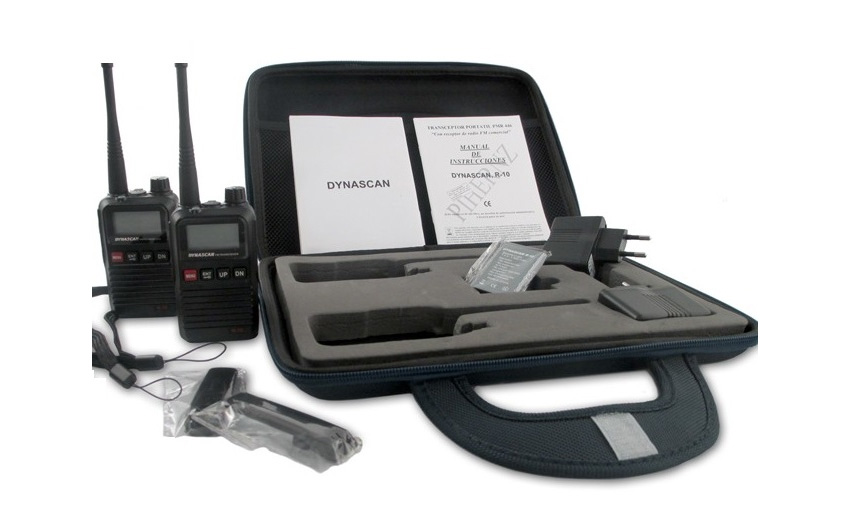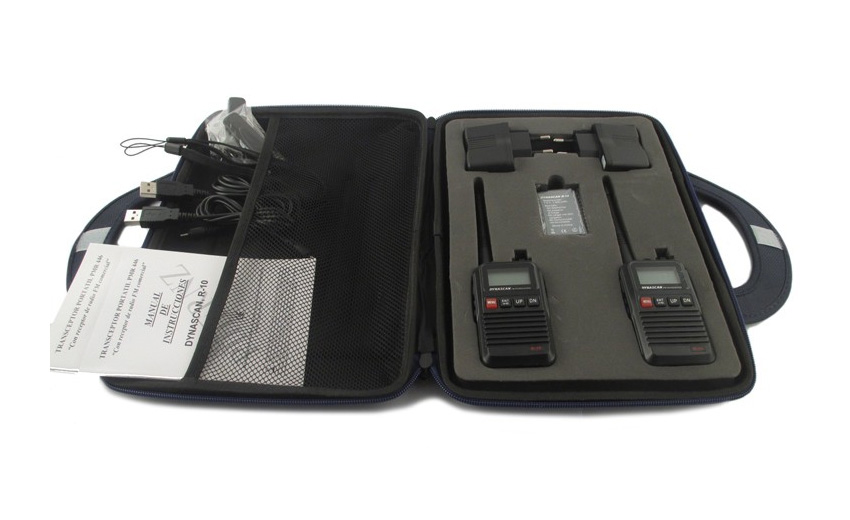 Main Features
8 channels
Frequency: 446.00625 to 446.09375 MHz
Max. power radiated: 500 mW
Integrated antenna
Backlit LCD screen
Li Ion battery: 3.7 V and 1,100 mAH
50 CTCSS / 104 DCSs
Scanner
Channelling: 12.5 KHz
VOX function
USB socket charge
Keyboard lock
Commercial FM radio reception
Robust aluminum frame
Weight: 130 g
Extra-small model (84 x 48 x 25 mm)