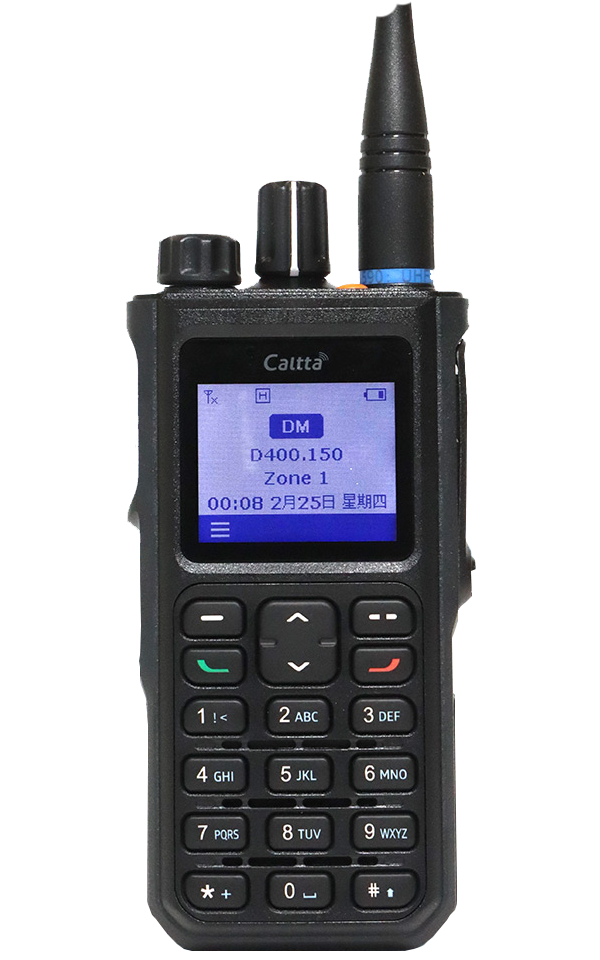 It supports digital conventional standards (direct / transit), provides high-quality digital conventional voice services, meets the high standard requirements of emergency communication, and can quickly respond to calls from professional customers anytime and anywhere. Compared with traditional analog technology, dual time slot technology can provide double channel capacity, which greatly alleviates the pressure of increasing shortage of spectrum resources.
In addition to the digital conventional mode, it also supports the analog conventional mode, which can be used in the user's existing network environment, with stronger applicability, so as to protect the existing investment of professional customers and support the smooth transition of professional customers' network.
The carefully optimized audio design and excellent audio encoder ensure that the voice is loud and the user's voice is fidelity to the greatest extent. Even in a noisy environment, it can accurately identify the initiator and hear the call content.
Based on the usage habits of professional customers, the deeply developed human-computer interaction process makes it comply with the operation and maintenance mode of professional terminals, so that professional customers can quickly start and operate skillfully. At the same time, the selection of high-volume speakers, large-size color LCD design, high-capacity batteries and other components can help professional customers use them more smoothly, and can successfully complete tasks in various working scenarios
In addition to supporting standard voice services and data services, it also continuously provides rich supplementary services. Through the expansion of supplementary services, we can improve the practicality of the terminal and help users work more efficiently.
The reinforced operating system and customized application ensure the security of the terminal. Professional customers can encrypt the voice strongly by authorizing high-level software encryption, so as to obtain higher security performance.