Digital Repeater Hytera RD620
Analog And Digital Operation With The Ability to Switch Automatically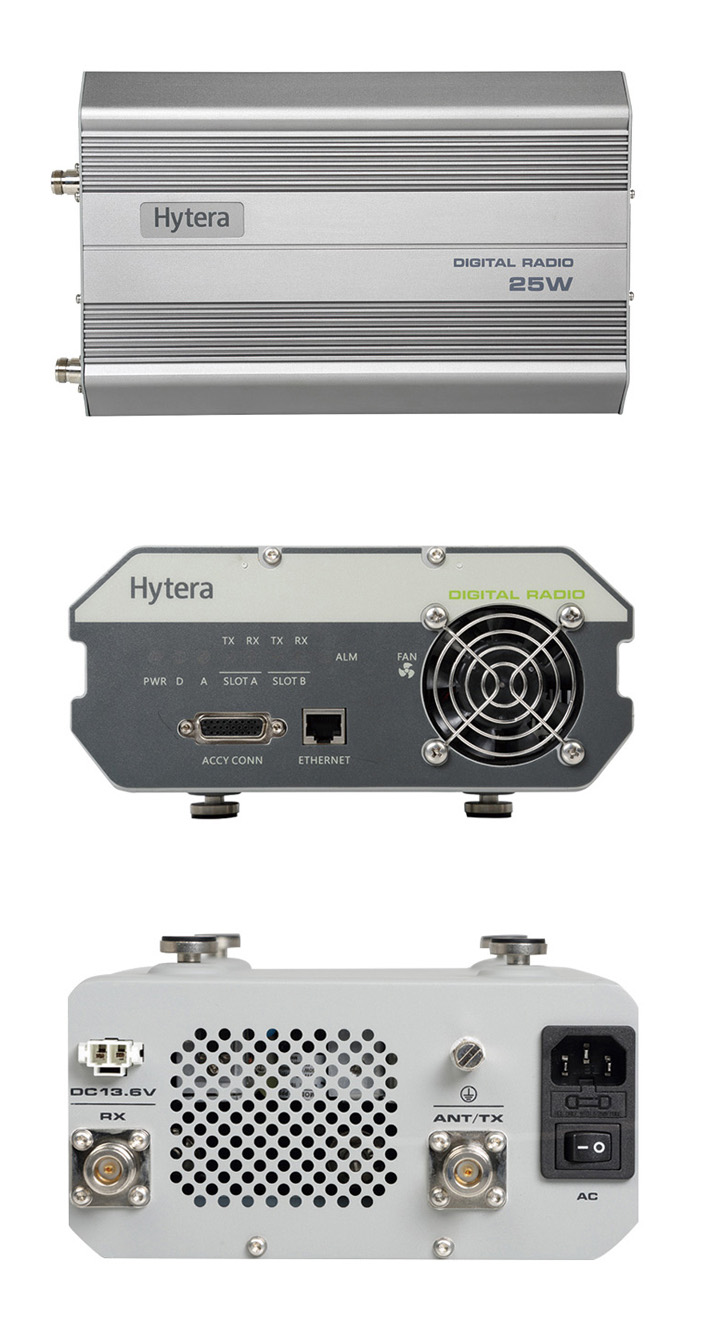 The RD620 is a digital repeater designed specifically to provide reliable radio coverage in buildings and tunnels. The RD620 has been developed in accordance with the Digital Mobile Radio (DMR) open ETSI standard and can be operated in digital or analog.
Function

The RD
620
's well-engineered design makes wall mounting easy using the optionally available wall bracket. This makes it possible to install the repeater flexibly and conveniently in buildings.
Repeater diagnostics and control system (RDAC)
A PC-based application can be used to monitor, inspect and control the RD
620
. The software supports network access from multiple points and allows administrators to monitor the DMR radio network.
Compact all-in-one design
The RD
620
combines transmitter and receiver components, the voltage supply and the duplexer (optional) in its compact chassis.
Repeater access management
To ensure a high level of security, the RD
620
features a repeater access monitor that protect the radio network from unauthorized access attempts.
Highlights
Hytera's DMR repeater can be connected to an IP-based communication network with multiple locations. The roaming function is used to provide radios in this radio network with voice and data services across cells.
Connecting VoIP private automatic branch exchanges (PABX)
The RD
620
repeater makes it possible to connect existing VoIP telephone systems to the DMR radio network. This allows DMR radio subscribers to hold half-duplex conversations with participants from the telephone network. Telephone subscribers have the option of making either individual or group calls in the radio network.
Analog and digital operation with the ability to switch automatically
The RD
620
repeater can be operated both in analog and in digital mode and is completely compatible with analog systems currently in use. The device can automatically change between digital and analog mode depending on the type of receiver signal, saving both time and money by eliminating the need to configure frequencies and channels manually.
Automatic AC/DC switchover
The integrated power supply of the RD
620
automatically chooses between alternating current and direct current. This makes it possible to provide a fail-safe radio signal by connecting the repeater to an independent source of direct current (UPS) in addition to the normal supply of power. If the AC supply fails, the RD
620
switches to the second power supply automatically